Diversity Recruitment Event *
Have free dinner and meet employers. Employers who are interested in diversifying their workforce will be on hand to discuss career opportunities within their organizations/agencies.

You will have an opportunity to:
Meet and network with all employers in attendance.
Talk to and have dinner with an employer.
Get career advice from a keynote speaker.
Win great prizes.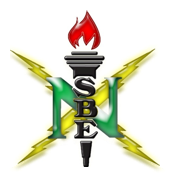 Dress professionally and bring copies of your resume. Pre-registration is required. Limited seating. You must be a UMBC student or recent alum and pre-register by Oct. 18. Priority will be given to juniors and seniors, but all are welcome.
For additional details, contact Diane Crump-Fogle at crump@umbc.edu, 410-455-3907 or stop by Math/Psych 201.
Co-hosted by The National Society of Black Engineers.
* Open to all UMBC students/recent alumni of all majors.
31 companies registered.